<!–ACNTP
SRA International, Incorporated, (NYSE : SRX), a leader in the supply of technology and strategic consulting services and solutions to state setups and commercial clients and its just bought Platinum Solutions, Incorporated, announced that that each have been awarded the unfixed delivery / unfixed quantity (IDIQ) I. T Support Services four (ITSS-4) multi-award contract from the Dept of Justice (DOJ). There were 20 awardees on this multi-award IDIQ, that has an approximate ceiling cost of more than $1 billion, with a base period of performance plus 6 option years. The IDIQ task order-based contract provides complete information management technology systems development lifecycle support to all components of DOJ, including substructure support distributing press releases, systems engineering, operations and maintenance, help-desk support and programme management support. "This contract auto provides the DOJ a pre-qualified team of IT pros who have proved experience and past performance in supporting all areas of this programme, including technology and complicated systems design and implementations," said SRA State Security Sector Senior Vice Chairman Jeffrey Rydant.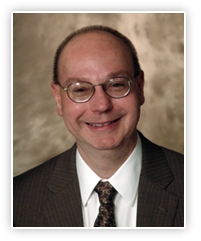 "SRA will provide a cutting edge IT services approach for the ITSS-4 program in an opportune, efficient and cheap manner." . About SRA Global, Incorporated.
Founded in 1978, the company and its subsidiaries have expertise in such areas as air surveillance and air traffic management ; contract research organization (CRO) services ; cyber security ; disaster reply planning ; company resource planning ; environmental strategies ; IT systems, sub-structure and managed services ; learning technologies ; logistics ; public health readiness ; public safety ; strategic management consulting ; systems engineering ; and wireless integration. SRA and its subsidiaries employ more than 7,300 workers serving clients from its headquarters in Fairfax, Va, and offices around the globe. For additional information on SRA, please visit the internet website . Any statements in this press release about future expectancies, plans, and prospects for SRA, including statements about the ballpark worth of the contract and work to be performed, and other statements containing the words "estimates," "believes," "anticipates," "plans," "expects," "will," and similar expressions, constitute forward looking statements within the meaning of The PSL Reform Act of 1995. Factors or risks that would cause our confirmed results to differ materially from the results we forecast include, but are not limited to : (i) reduced spending levels and changing budget priorities of our largest customer, the US government, which accounts for more than ninety percent of our money ; (ii) failing to comply with complex U.S. Executive procurement-related laws and other regulations, including though not limited to, punitive damage liabilities under the False Claims Act and other laws, and money motivations under so-called "whistleblower" ordinances, awarding the whistleblower with a proportion of the recovery if the claims are successfully waged ; (iii) possible delays or overturning of our government contract awards due to bid protests by competitors or loss of contract money or reduced opportunities based primarily on the existence of organizational mismatches of interest ; (iv) entry into new markets or taking on liabilities in hazardous areas ; (v) failure to go along with laws like the Foreign Corrupt Practices Act or laws on administration gratuities ; (vi) failing to comply with Fed Acquisition Rules and Cost Accounting Standards or the Fair Work Standards Act ; (vii) security threats, attacks or other disruptions on our info infrastructure, and neglecting to comply with complex network security and info privacy legal and contractual requirements or to protect delicate info ; (viii) any violation of 3rd party intellectual rights ; (ix) detrimental changes in federal government practices like insourcing ; (x) delays in the U.S. Govt adopting appropriations obligatory for programme funding and future appropriation doubts adversely impacting customer spending plans ; (xi) heavy competition to win U.S. Government contracts or re-competes and commoditization of services we offer ; (xii) failing to obtain option awards, task orders or funding under contracts, or incapacity to execute awarded contracts ; (xiii) any harmful results of audits and inquiries conducted by the Defense Contract Audit Agency or any of the Inspectors General for numerous agencies with which we contract, including, without any limit, any resolution that our contractor business systems or contractor internal control systems are deficient ; (xiv) difficulties exactly guesstimating contract costs and contract performance requirements ; (xv) challenges in captivating and retaining key staff or top quality staff, especially those with security clearances ; (xvi) the inability to complete the purchase of SRA (the "Merger") by an affiliate of Providence Equity Partners due to the neglecting to get shareholder approval for the Fusion, the inability to satisfy other conditions to the finishing of the Amalgamation, including that a governmental entity may prohibit, delay or refuse to grant approval for the consummation of the transaction, or the failure to obtain the required financing arrangements set forth in the debt and equity commitment letters delivered pursuant to the fusion agreement ; (xvii) the diversion of management's attention from continuing business concerns, and the effects of the statement of the Coalition on our relations with our purchasers, operating results and business often, and the cost of our common stock if the Alliance isn't completed in an opportune matter or at all ; (xviii) the amount of the expenses, costs, expenses and charges related to the Merger ; and (xix) the outcome of any legal events, regulatory proceedings or enforcement matters that have been or could be instituted against SRA and others relating to the Fusion.
Results may differ prominently from those indicated by such forward-looking statements. In addition, the forward looking statements included in this promotional release represent our views as of April, 21, 2011. We anticipate that subsequent events and developments will cause our views to change. Nonetheless while we may elect to update these forward looking statements at some particular point in days to come we especially disclaim any obligation to do it. These forward looking statements should not be depended upon as representing our views as of any date subsequent to April 21, 2011.
ACNTPEND–>